Festival Of Farming, Food & Wildlife,
This Saturday 26th of March the Countryside Restoration Trust's Festival of Farming, Food and Wildlife will be hosted at Mayfields Farm just a few miles from our brewery in Reepham, Norfolk! The one day festival will encompass many areas of traditional farming activity such as heavy horse demos and sheepdog demos. As well as sheep racing, pond life talks, live-lambing and red squirrel talks! There will also be guided tours of the Mayfield Farm which is owned by the Countryside Restoration Trust, a conservation charity which aims to protect and restore Britain's countryside with wildlife-friendly, sustainable agriculture and community involvement. Along with all of these activities there will also be stalls from local food and drink producers (including ourselves) and a refreshments tent where you will also be able to enjoy a pint of our draught beer!
The event is free entry and is hosted from 11am until 3pm at Mayfields Farm, Reepham Road, Foulsham, Norfolk, NR20 5PS. For more information please check out the Mayfields Farm Twitter Page. See you there!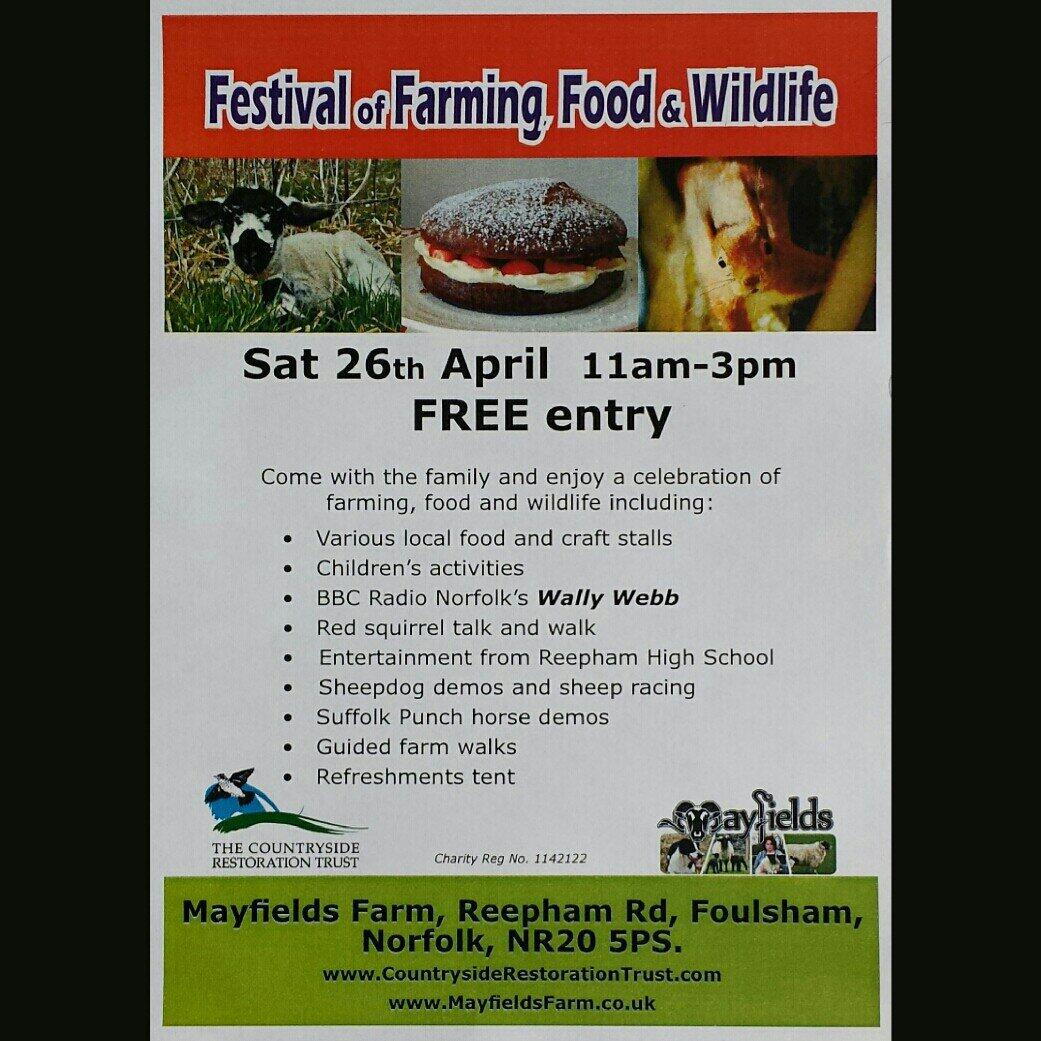 Tagged